School bee winners honored
Posted on June 2, 2020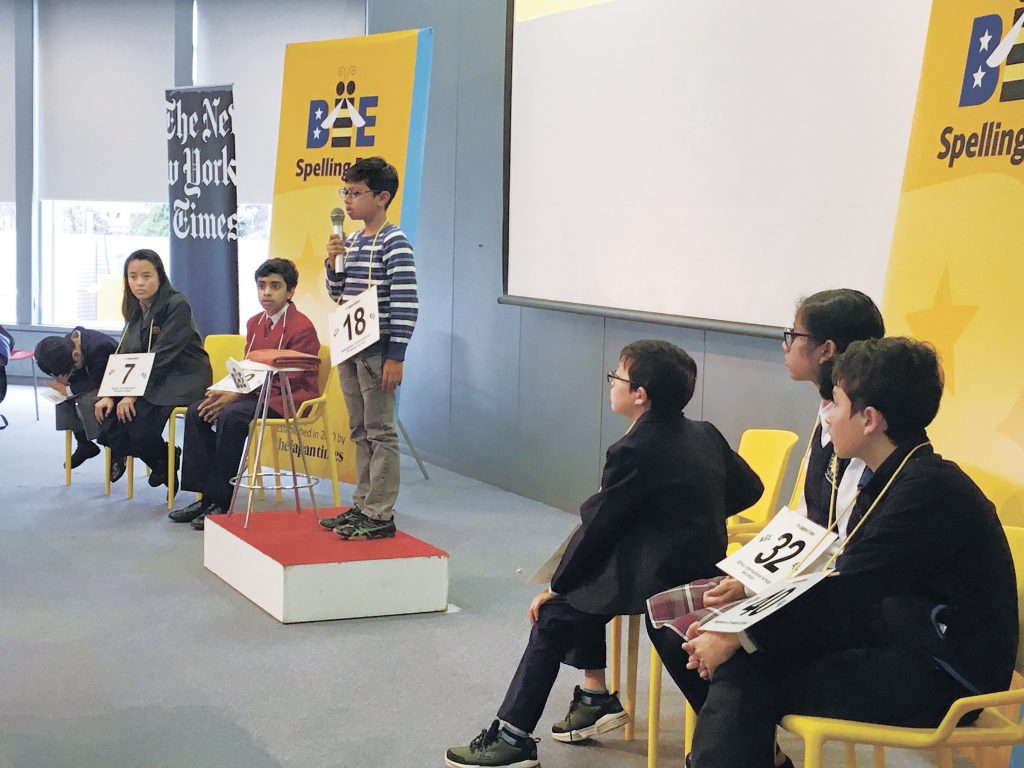 The Japan Times has been sending the best speller of Japan's English spelling contest to the United States to compete in the U.S. national finals every year since 2010.
But this year, the spread of the novel coronavirus forced the 11th Japan Spelling Bee, which was originally scheduled to be held in Tokyo on March 7, to be canceled. The Japan Spelling Bee, sponsored by the English daily, is the only spelling contest in the country officially endorsed by the Scripps National Spelling Bee in the U.S.
The unfortunate decision follows the announcement by Scripps to cancel the national finals in Maryland. This year marks the first time since World War II that it has canceled the national finals since the program's inception in 1925.
The event has been a popular educational program in the U.S., but it has grown bigger over the past decades and countries such as Japan, China, South Korea, Jamaica and Canada are now holding spelling bees to select representatives to compete in the U.S.
Under spelling bee rules, each speller must spell their word out loud, and they can request the definition, the language of origin and an alternate pronunciation, as well as hearing the word used in a sentence. Spellers cannot go back and change the order of their spelling once they have spoken a letter out loud.
Every year, hundreds of young spellers take part in the heated competitions. 2019 Japan Spelling Bee champion Ariya Narayanasamy outlasted 39 other students at last year's contest in Tokyo. Then a student at the India International School's Tokyo campus, he earned his ticket to go to the U.S. finals after battling through more than two dozen intensive spelling rounds without making a single mistake. His final winning word was "forbearance.''
Though he could not be among the top 50 spellers at the U.S. finals, Narayanasamy said the whole experience in the spelling competition created new relationships and made him appreciate the art, science and competition of spelling.
"What I liked the most were the experiences, like making new friends and being on stage. This opens a new area of opportunity. Spelling has helped me a lot,'' he said.
A total of 40 students from Japanese, international and American schools across Japan were scheduled to participate in the 2020 Japan Spelling Bee.
Though each school winner was not able to compete in Tokyo this year, The Japan Times, along with the co-sponsors of the event, would like to recognize those students' hard work and efforts to win their school bees and introduce them in this section of the newspaper.
The Japan Times hopes to see many schools in the Japan Spelling Bee next year.