Congratulations, Sidaarth!
Posted on March 19, 2016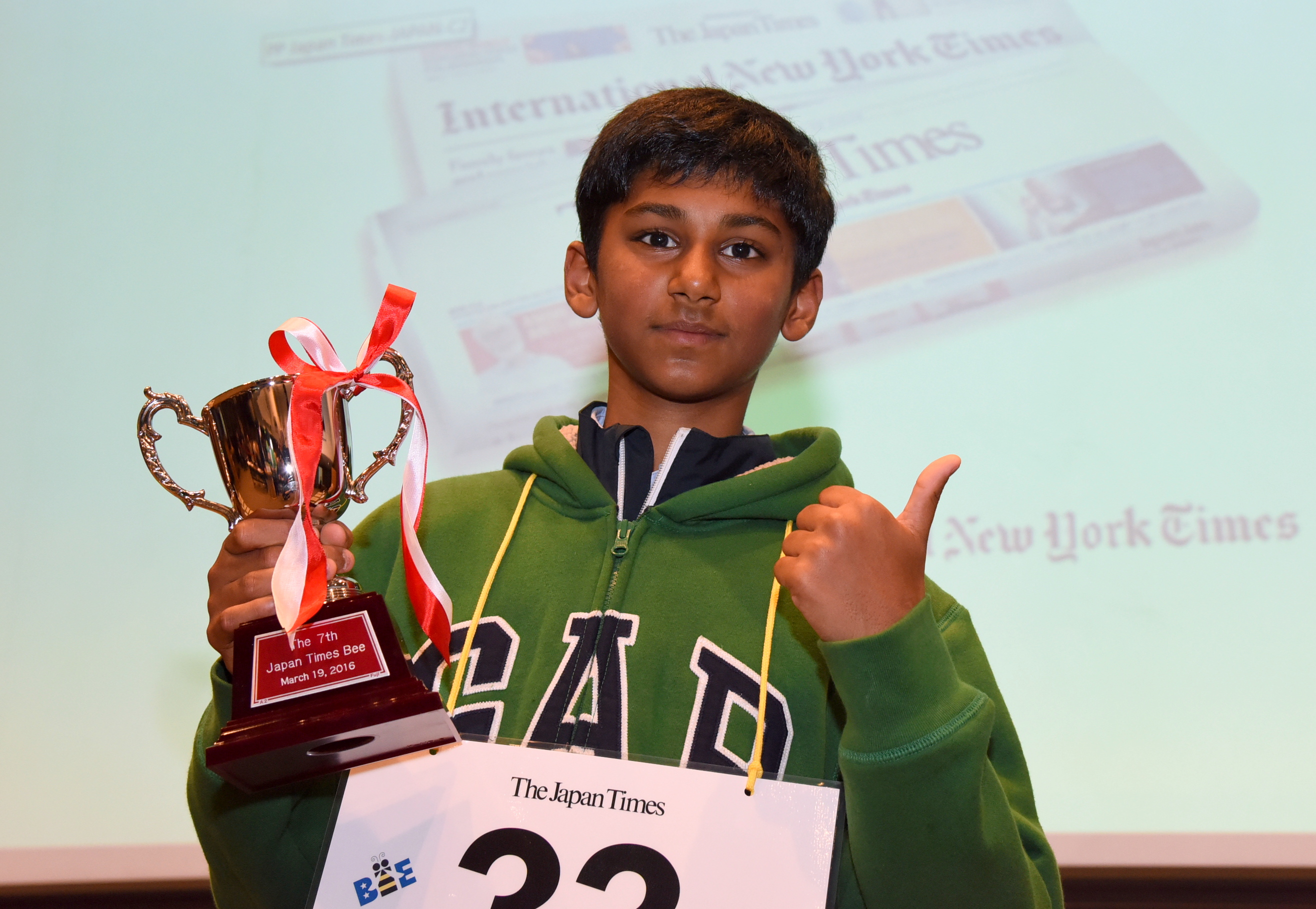 Congratulations to Sidaarth Kumarevel from Tathva International Secondary School in Tokyo's Edogawa Ward for winning the 7th Japan Times Bee! You can read our full report about the Japan Times Bee in the March 21st edition of The Japan Times. You can also read our recap on our website.